Offerings
Let's Work Together to experience and integrate mindful well-being techniques for yourself and your group.
Offerings for any scenario
Pick Your Format

Well-Being Seminars
If you are looking to dip your toe into what mindful well-being looks like, or want to offer a remarkable, unique and impactful staff training, a seminar is a great fit. These 1-3 hour offerings are experience based, so you can truly feel the impact.
Objectives:
1) Seminars are an easy introduction to promoting positive workplace culture and addressing specific issues for those interested in improving aspects of their mental health and well-being, personally or in the classroom.

2) Deepen staff understanding of how mindfulness can play a pivotal role in cultivating emotional well-being as the organization investigates and integrates wellness programs into their company culture.
Session Topics:
Mindful Well-Being 101


The Pause: 2 Minutes a Day Can Be a Game Changer


A Taste of Mindful Eating: What's in a Bite?

Identify Your Stress Signature: Managing Stress Skillfully


Improve Your Sleep


Detach from Sticky, Stressful Thoughts


Listening without Fixing


Compassion as Self-Care


Mindfulness is Evidence Based: Let's Talk Research


Foundational Trainings
The Foundations of Mindful Well-Being course is designed as an exploration and integration of well-being strategies into the participant's life. Each session is grounded in research-based concepts and practices, relatable for work and home scenarios. Learn how to work with your own patterns and habits to add more nourishing moments and replace those that are depleting.

This course has been vetted for over 10 years!
Objectives:
1) These sessions guide participants to explore and investigate their own patterns and well-being. They lay the foundation for sustainable changes in individual well-being.

2) Participants develop increased self-awareness skills for emotional regulation personally and in group settings, leading to improved relationships between themselves, students and colleagues.

3) These sessions set the stage for educator retention. Providing learning opportunities to decrease stress, anxiety and feelings of burnout sends a strong message through the district that educator well-being is a priority.

4) Organizations often use the Foundations course to dedicate resources towards developing entire teams or a leadership focus on emotional and relational well-being as the organization integrates and scales wellness programs in their company culture.
Popular Formats
1 Day - 7 Hours

8 Sessions - 60 minutes each

6 Sessions - 90 Minutes Each

Organizational Change Programs
Growing Minds has been a trusted partner for more than a decade - helping schools and organizations pave a path to greater emotional well-being, both individually and collectively. From these collaborations we've learned a lot about the ingredients for generating customized, sustainable organizational change.
While the process differs for every organization, we have learned that for well-being initiatives to become part of an organization's culture they tend to:
Build on the strengths and values of the community.
Apply a growth mindset; celebrating what is working well, while envisioning what's possible.
Integrate mindful well-being learning and practice into the organization's existing structures and practices.
Are inclusive; respecting the culture and context of the diverse experiences and perspectives of every member of the organization along the way.
These programs are always customized to the needs of the organization, below are the components we work with to build your program:

Live learning sessions offer participants inspiration and opportunities for group exploration and partner activities. These sessions engage participants in envisioning and implementing practices and routines that help to foster sustainable change.
The online modules invite you to delve into strategies and practices where you can learn, experience, reflect at your own pace. Each is brimming with mindfulness-based tools you can apply immediately at work or at home to feel more nourished and less depleted.

Asynchronous sessions are self-paced, engaging and offer reflective opportunities for growth. These scaffolded, research-based modules place an emphasis exploring one's own patterns and increasing emotional well-being. Each of the 10-sessions are chock full of tools and strategies for the workplace and home.
Coaching sessions offer the opportunity to meet with participants and discuss individual goals and priorities. As participants begin to implement practices and routines into their workplace, these sessions can support and enhance implementation as well as help to envision ways to sustain them over time.
Small group cohorts are meant to offer time to share thoughts and learn from one another, allowing for new ideas, mindsets, and strategic visions to grow and flourish within peer groups. Each small group is comprised of 4-5 individual. Cohorts are provided with prompts and a loose structure to follow.
Strategic meetings with key leaders offer the opportunity to set intentions and discuss organizational goals and priorities on which to focus. 

As employees begin to implement practices and routines, these sessions can support and enhance implementation as well as help to envision ways to sustain progress over time. Growing Minds will help ask and answer big picture questions, develop clear and achievable goals and benchmarks, as well as create language for communicating cohesively.



Train the Trainer
Pre-Requisite: Growing Minds Level 1 training or similar class;



Would you like to further your mindfulness practice and learn to share the same skills with youth or adults? Become an instructor and gain the knowledge to articulate the concepts behind the practices, guide practices and lead discussions that grow reflective capacities.

Participants learn to explain and guide others in concepts and strategies that help to create calm and caring spaces. Each volume includes 20 lessons for use in classroom or counseling environments. Lessons include detailed outlines, videos, practice scripts, journaling prompts, and additional activities. The lessons do not need to be used in order.

The course is offered in two levels, making it easier to learn the foundational lesson for increases in resilience and begin teaching. For those interested in continuing their training, we offer Level 2 which includes lessons cultivating insight and growth through changing one's patterns..

Objectives:
1) Train participants to teach well-being skills to others. The 20 age-appropriate lessons are designed to be delivered within 15-20 minutes, depending on the age of the learner and experience of the facilitator.

2) Develop a sustainable, mindful culture of well-being for personal and social regulation by training a core team of trainers capable of guiding others in skills for calm and caring classrooms, and organizational culture.

3) Train youth/adults in mindful awareness strategies and have a direct impact on culture and emotional intelligence, including resiliency, healthy relationships, empathy and compassion.

Online Learning
Our online sessions are a great option for self-motivated participants who want to dive deeper into the evidence-based strategies and cutting-edge neuroscience of well-being. The concepts and methodologies are all based on the work of leading researchers and mindfulness experts.

This flexible online delivery model is designed to provide usable knowledge, practices, and a relatable language for mindfulness that can be integrated and shared with ease. Certificates of completion are offered at the end of each module.
Course Materials:
45-60 minutes of video content per session

Course can be taken in 2-4 minute increments at the participant's convenience

2+ mindfulness practices per session

Reflection prompts to apply content on a personal level

2 Hour 'Certificate of Completion' for each session

Additional PDF of resources for long term reference
Explore Our Course Bundles:
We have a lot to offer in our 10 sessions. We have broken up our courses into 2 bundles of 5 with clear outcomes. If you are looking for exploring the concepts and applying practices to your life, Everyday Resilience is a great place to start. If you are looking to investigate your own patterns and dig deep into what supports you, Cultivating Insight would be a great fit.
Fill out the contact form below to inquire about group discounts.
Highlighted Programs
Organizational Change Program at Lutheran Social Services
Lutheran Social Services (LSS) has partnered with Growing Minds to create sustainable change. This multi-year program is voluntary for staff who want to focus on and prioritize their well being. Staff has the opportunity about every 6 months to sign up with a cohort for a program which combines live Zoom sessions as well as to continue and deepen their learning with our online, asynchronous learning.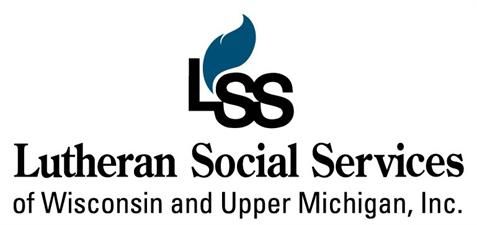 Well-Being Seminars at New Berlin School District
In order to integrate the language across the community, Growing Minds is working with New Berlin School District to offer Well-Being Seminars for both parents and teachers. The initiative emphasizes that mindful well-being practices must first be embodied before teaching to others, and the practical application of the seminars helps show why this is the case. Some New Berlin educators took their learning further, enrolling in the Everyday Resilience: Foundations of Mindful Living course.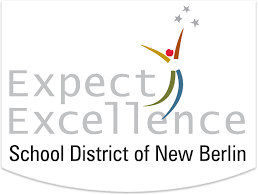 Milwaukee Area Technical College utilized grant funds to give access to all community members to a powerful mental health resource: Foundations of Mindful Well-Being online sessions. This access reached hundreds who were able to log in on their own schedules to learn the benefits of short pauses, how to hone their attention, as well as understand their stress response.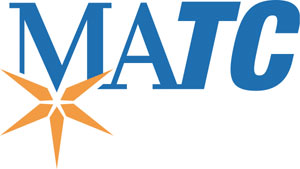 Foundational Training at Wisconsin Conservatory of Music
Wisconsin Conservatory of Music was motivated by offering skills that their staff and students could benefit from. With all of their staff making drastic changes from teaching music live to online, finding ways to ground themselves emotionally, connect with their counterparts, and brainstorm how these skills apply in their virtual classrooms was of utmost importance.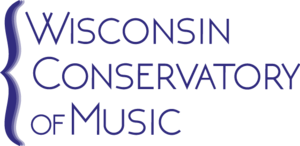 Contact Us to Get A Quote
Let's Work Together to Create Caring Communities!

Thank you - We will reach out shortly!
Join our newsletter!
Our content is caring, not overbearing.