Do you ever find yourself wishing that your workplace cared more about you as a person?

Lutheran Social Services (LSS) is one employer who is showing its employees how much they care. They are offering every employee the opportunity to participate in interactive sessions which provide emotional and mental health strategies through Growing Minds. In addition to employees, LSS uses mindfulness-based practices to begin Partner Circles with their advisors and corporate partners, setting the stage for better meetings and conversations.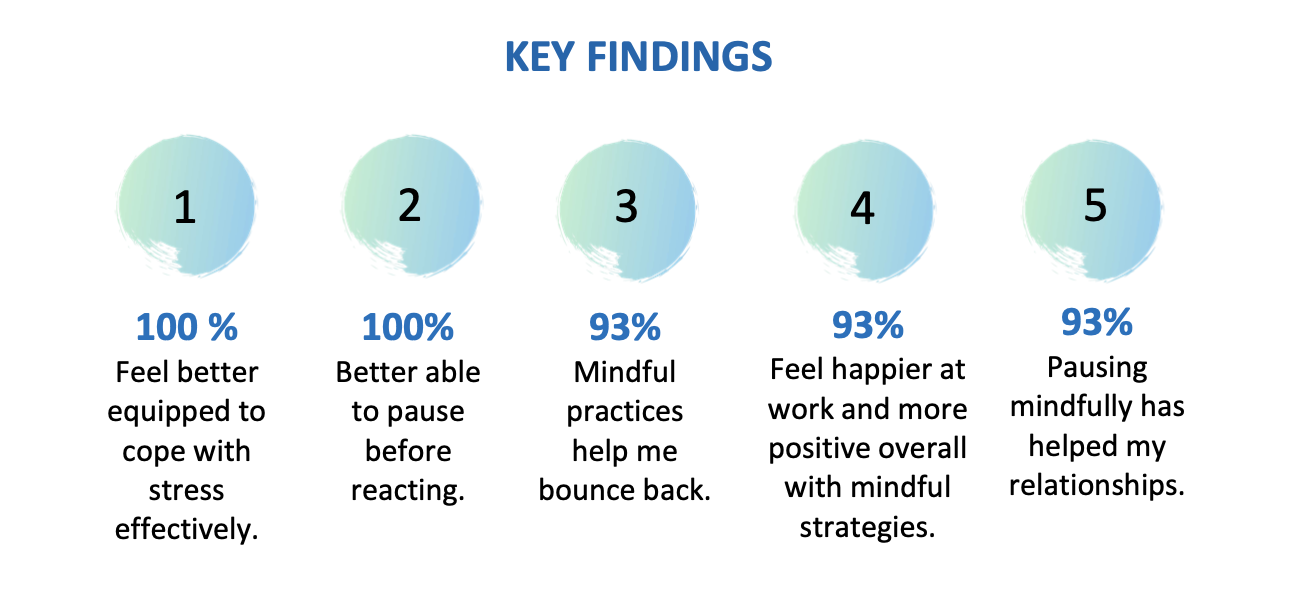 Shelley, a supervisor at LSS, shares how she shifted her emotional perspective one morning because of the Compassion session she took through our web-based classes.
"In the morning when I get to work I have 30 minutes to prepare for that day's program and get a report from the previous shift. If clients are waking up late I also need to tend to their questions or get their medications. Sometimes the copy machine doesn't work. When things don't run smoothly, I can become stressed and cranky and will be short with those around me. I can be mindful and accept that I am feeling pressure. If they are feeling pressure and stress, I can be kind to myself by telling myself that I have 30 minutes and it will not be the end of the world if I can't get everything done on time. I will do the best that I can."
Shelley H.
CBRF Supervisor
We are so grateful and excited to share the powerful perspective of Susan Dowd, Human Capital Director at Lutheran Social Services (LSS), about their experience working with Growing Minds to offer content and resources that promote employee well-being.
From Susan Dowd, Human Capital Director at Lutheran Social Services:
Why did LSS find this important and offer it out to all colleagues?
Opportunities to engage in mindfulness learning and practice has been invaluable, especially during this challenging year that has put into even greater focus the importance of taking care of ourselves as we care for one another.
It aligns with our Servant-Leader culture, as focusing on our colleague health and well-being is integral to the role LSS plays in advancing our vision of healthy communities filled with people using their God-given gifts to serve.

What results did you see?
After our first course was rolled out to 50 colleagues, a survey was sent out and an outcome report was created to share with leadership at LSS. The report clearly indicates how much our colleagues valued and benefitted from participating in this course. It was clear that in addition to learning new skills to manage stress, participants in the course saw benefits in overall feelings of positivity, attention to self-care, and improved relationships.

Where are you going from here?
Given the positive feedback we have received, we offered this course again, and had over 70 colleagues sign up. Going forward, we hope to be able to roll out a Phase 2 of this training, as well as continue to offer Phase 1 to those who have not been able to attend the offering so far. In addition, we will be putting together resources around Mindfulness that will be accessible to colleagues to refer to and use at any time. We all can benefit from practicing mindfulness and see positive results, bringing us to a place of calm and focus, to be more present in our lives. Thank you Growing Minds Inc. for your partnership and support on this journey!
Growing Minds couldn't be more thrilled to team with organizations like LSS, who want to create a sustainable culture of shared well-being! We wanted to capture the impact our courses had on other LSS employees. Please read what they had to say about integrating our simple concepts into challenging moments of their day.

"Some days I forget to stop and pause or brake. Being stressed causes me to keep going but then when I do stop and sit down I seem to crash. I need to work on pausing and/or braking through out my day."
Linda
LSS Staff Member
"When I have a resident that has a recurring problem they come to me with, it is easy to get frustrated. When I practice mindfulness, I find I am able to have more compassion for this person. I have tried taking action which wasn't effective. So this last time, I practiced being with this person. I reiterated common humanity happens and that we will all get through this. The resident was very responsive."
Anonymous LSS Staff Member
Our Growing Minds staff looks forward to the ongoing journey with Lutheran Social Services. We can't wait to see how the lives of employees continue to be impacted, both personally and professionally, as this employer shows that they truly care about the well-being of their people.
Free download

Science of Mindfulness

3 Ways Research has Supported that Mindfulness can Impact How We Experience Life

Join our newsletter!
Our content is caring, not overbearing.